Plano Plumbing and Leak Detection offers fast, skilled residential water leak detection services in Frisco, Texas. Contact us if you suspect your home's plumbing system may have sustained a broken or leaky pipe. When your home's plumbing system begins leaking water, you can depend on our fast, efficient water specialists! We furnish free phone estimates for your convenience.
Broken Water Pipes
Water pipes break for a variety of reasons. Sometimes pipes located near exterior walls freeze during cold winters, for example. When this happens, the water inside the pipe turns to ice. Since water expands as it freezes, the ice may push against the metal or plastic piping and cause a rupture. Water pipes also occasionally develop leaks around places where they join with fixtures (such as sinks or bathtubs) inside the home.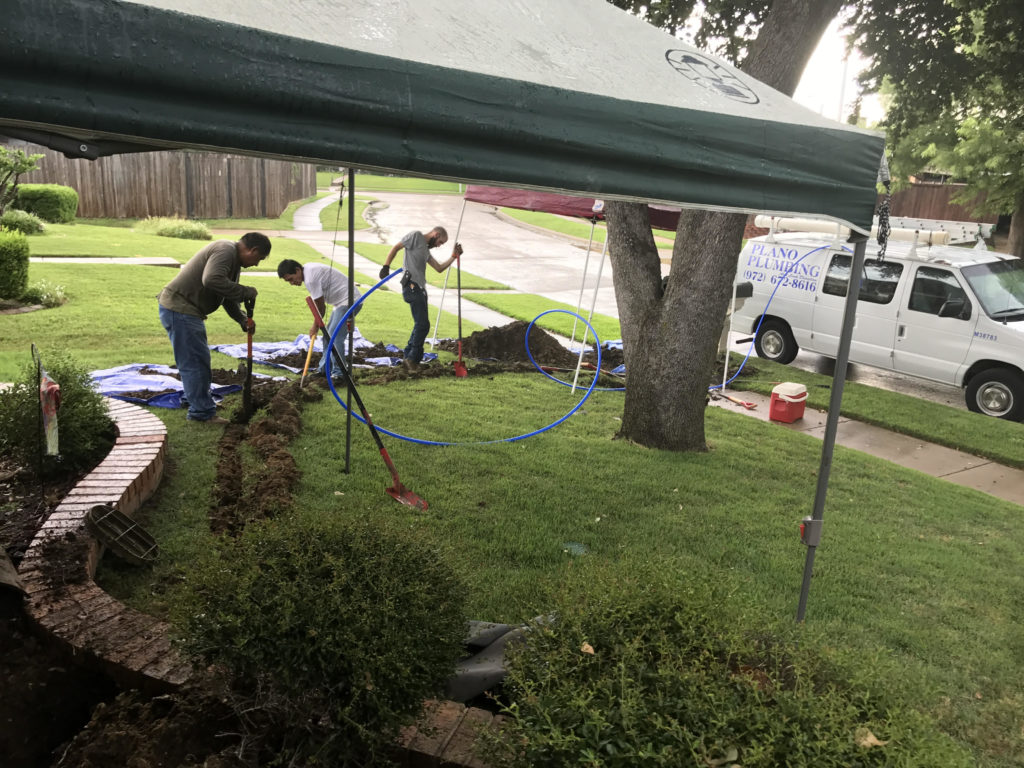 Underground pipes carrying water into a residence also crack or rupture. Shifting ground soil can impact and damage a water pipe. Tree or plant roots sometimes begin growing into the pipe. (Undetected water pipe breaks cause serious problems for homeowners, especially if leaking water eventually damages the home's foundation or slab.)
The Importance of Water Leak Repair
Water leaks often produce massive interior damage! In addition to causing higher utility costs, leaking water may ruin electrical outlets, drywall or residential foundations. It can contribute to the development of mold.
All of these problems necessitate expensive repair bills. You can avoid incurring these cleanup and remediation costs by taking prompt action. Ask a water leak detection and repair specialist to fix or replace your home's damaged pipes as soon as you suspect a break has occurred.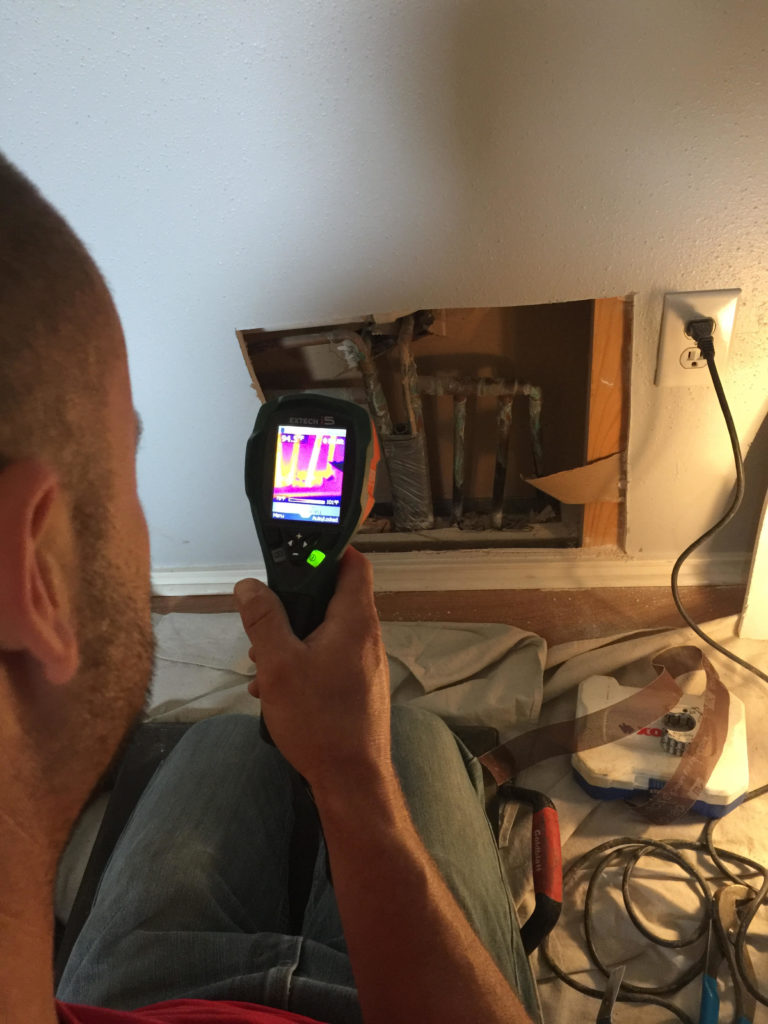 Our Company
We provide rapid assistance to customers all over Frisco. You can depend upon our technicians to respond quickly to your service request. Ensuring your complete satisfaction with our work remains our top priority!
Contact Us Today
Have you become concerned about a possible water leak at your residence? An un-repaired leaky or broken water pipes can cause expensive damage. Take action to obtain well qualified plumbing assistance right away. Contact our water leak specialists at 972-672-8616. You can also schedule a service appointment using our convenient online form.